Hello Lovely LFTC-ers,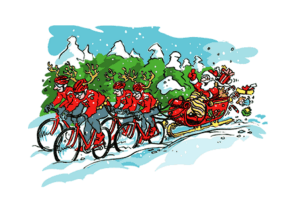 (Believe it or not) it's that time of year again and the festive season is upon us!
We have our lovely spot at Pub on the Park booked for us to celebrate the achievements of 2018 and round off the year together.
There will be games, awards and much general merriment to be had, and we will need to give final numbers by the end of November. So please do book your tickets via the website sooner rather than later so that you don't miss out.
The buffet will cover everyone's dietary requirements:
– pigs in blankets
– turkey meatballs, cranberry sauce
– smoked salmon blinis
– stuffed mushrooms, spinach, tomato, courgette
– caramelised red onion & blue cheese tarts
– mini panettone bites, custard
– mince pies